Legal Protection After a Work Compensation Injury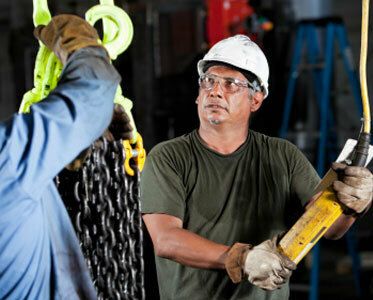 Springfield, MO is home to some of the hardest-working people in the US, so it's no surprise many of us spend more time at work than we do with our families. Unfortunately, all that time at work increases the risk of a work compensation injury. While we don't like to think about it, serious injuries and even death can occur while on the job. In the difficult time following a work-related injury, you need workman's compensation lawyers for complete legal protection and support.

Are You Filing Workman's Compensation Claims?
Aleshire Robb & Rapp has a team of experienced workman's compensation lawyers who understand the ins and outs of properly filing workman's compensation claims in Springfield. If you or someone you love has suffered a work-related incident, please let us help. From the initial phase all the way through the appeals process, we will protect your interests and try to maximize your recovery for injury and lost wages.

Are Workman's Compensation Lawyers Really Necessary?
Yes. The physical pain from a work compensation injury is stressful enough, and we can protect you from the added burden of resulting medical bills and lost wages. Our workman's compensation lawyers will work tirelessly to help you get the medical treatment and benefits you deserve. We will fight for the highest possible rating and benefits on your workman's compensation claims to ensure the company meets its financial obligations for your suffering.