Consult a Proven Semi Truck Lawyer in Springfield, MO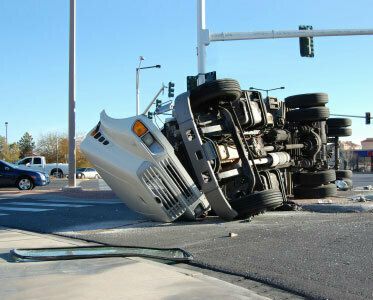 An effective semi truck lawyer must use skills gained from years handling cases specifically involving semi trucks accidents. Why do semi truck accidents require such an experienced lawyer to earn your rightful, maximum compensation? These cases often involve incredibly complex legal issues:
Semi accidents require serving legal notice to defendants across state lines, often thousands of miles away.

Trucking companies and their insurers often have deep pockets to mount a long-term, hard-fought legal defense.

Semi truck accidents often involve legal interests in several states, including those related to insurance, license and truck-ownership concerns.

Truck drivers are governed by various regulations and statutes for operation of their vehicles.
Is It Time for a Semi Truck Lawyer?
If you or a loved one has been injured by a semi, contact a proven-successful semi truck lawyer at Aleshire Robb & Rapp. We understand that semi accidents involve injury cases that often hinge on properly acquiring and preserving evidence. Experience lets us correctly and immediately contact the trucking company with a formal request for driver and dispatcher logs as well as the truck's black box, which records speed, braking, and extreme-turn information from all semi accidents. We also obtain official records and evidence from police and medical professionals.
How Costly Are Semi Truck Accidents?
Semi truck accidents many times cause catastrophic injuries and potentially life-altering medical debt. Tractor trailer wreck injuries usually occur as a result of negligence. A semi truck lawyer from Aleshire Robb & Rapp can ensure you get the maximized recovery it takes to cover medical costs, lost wages, and the full sum you deserve for your suffering. We will investigate to determine the cause of the accident, which may be a driving violation, a truck maintenance violation, or a violation of federally mandated drive-time laws. Once we've established negligence, we can argue for your maximum award in and out of court.