Setting New Standards for Commercial Litigation Firms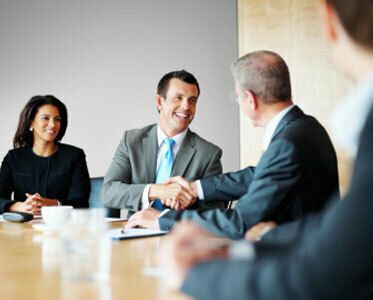 Springfield, MO is a thriving city with countless businesses, from one- and two-person shops to corporations employing hundreds of people. Nationally respected among leading commercial litigation law firms, Aleshire Robb & Rapp is uniquely poised to resolve business law disputes for both large and small companies in southwest Missouri. Whether you need a lawyer for fraud or for common legal concerns such as breached ownership agreements, we will provide unsurpassed commercial litigation assistance and solutions.

We have resolved many business-to-business legal disputes for Springfield companies. Our recent cases involved issues businesses commonly encounter:
Breach of contract

Fraud

Payment collections and disputes

Ownership interest disputes
Do You Need a Lawyer for Fraud?
Encountering fraud can greatly impact a larger business and can simply devastate a small business. If you have been cheated, an experienced lawyer for fraud damages can rescue your company, help punish the guilty party, and get you back to work. When business law disputes arise, wouldn't it be nice to count on attorneys with years of courtroom experience? Our attorneys are successful negotiators and trial attorneys who recognize every business has unique needs. We will work with you, determining how best to proceed and help you meet your business goals.
Are You Facing Business Law Disputes?
When our clients face business law disputes, we are committed to providing creative, efficient legal solutions that get you back in business sooner. Can we really resolve the widely varying issues businesses face? Yes. We can. And we do. For example, along with regularly occurring cases of fraud and breach of contract, our lawyers are currently resolving a dispute between an organization and the deceased business partner's surviving spouse, who feels the company is offering too small a buyout sum. As with all the best commercial litigation law firms, we have yet to encounter business law disputes our lawyers could not help resolve.