Defective Product Lawsuits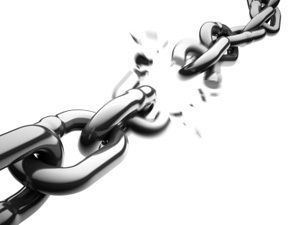 There is a good reason defective product lawsuits are more common than ever. In exchange for the economic opportunities America's free market provides them, manufacturers have a legal responsibility to produce safe products. If a manufacturer does not meet this duty and causes injury to you or your family, you deserve an ally who can protect you from financial distress. An experienced product 
liability law attorney
 at Aleshire Robb & Rapp in Springfield, MO, will try to ensure you are fairly compensated.

Seeking justice through defective product lawsuits can result in taking care of medical bills the faulty product caused and can help recover compensation for your suffering. Equally as important, holding guilty persons accountable can help convince manufacturers to improve their products and prevent future injuries to other consumers.
How Do We Handle Product Liability Negligence Cases?
At Aleshire Robb & Rapp, we have extensive experience with product liability negligence cases. We have successfully represented people injured by power tools, cars, air bags, child car seats, seat belts, and farm equipment as well as medical devices built by Medtronic, Boston Scientific Corporation, and Guidant. Each product liability law attorney at our firm works with a network of product liability negligence experts to consider every case from every angle. Our approach has earned maximum recovery for our clients.
What Are Common Defective Product Lawsuits?
Many people do not realize just how many injury cases involve defective products. We have recently resolved defective product lawsuits over wide-ranging injuries and products:
Head injury due to faulty seatbelt

Burns from steam pressure vessels

Paralysis due to faulty seatbelt

Paralysis due to airbag injury

Death due to airbag injury

Head and facial injuries due to defective child safety seat
To prove product liability negligence in each case, we work with industry-leading, nationally recognized experts. Our attorneys have litigated against small companies and giant corporations, including ConAgra and Wal-Mart. If you need answers about defective product lawsuits, 
lets talk
.