Nursing Home Abuse Lawsuits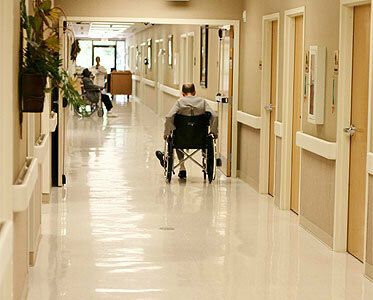 The need for nursing home abuse lawsuits is tragic in part because ensuring a high quality of life as our grandparents and parents age is a such high priority. In many families, when our loved ones can no longer care for themselves, it becomes necessary to seek care in nursing facilities that offer proper time, patience, understanding, and medical attention. The Elder Abuse and Neglect Act is meant to protect seniors from understaffed nursing facilities with underpaid and/or undertrained employees. Sadly, that combination sometimes can and does lead to careless mistakes or downright abuse and neglect.
When Are Nursing Home Abuse Lawsuits Needed?
Common nursing home abuse lawsuits involve decubitus ulcers (pressure sores or bedsores), over-medication, under-medication, failure to notify physicians of changes in health or behaviors, and falls caused by failure to monitor. These types of abuse and neglect are preventable and should not be tolerated. You do not have to act as your loved one's only advocate. Our experienced 
attorneys
 are here to help. If you suspect a nursing home has abused or neglected someone you love, please give us a call: 417.869.3737.
Does the Elder Abuse and Neglect Act Help?
The Elder Abuse and Neglect Act does help protect the elderly. While it cannot entirely prevent abuse, it can be used when trying to hold responsible parties accountable for their actions. If you know or suspect an elderly person is being abused or neglected, we encourage you file a report by calling the Elder Abuse Hotline: 800.392.0210. If you suspect an elderly person is in immediate danger, please call 911. If you need to pursue a nursing home abuse lawsuit, contact us for a 
free consultation
.