Successful Lawyers for Car Accident Cases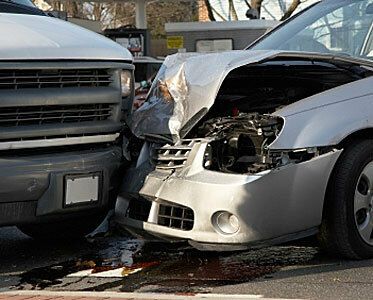 Aleshire Robb & Rapp has nationally respected lawyers for car accident cases in Springfield, MO. We believe there is really no such a thing as a minor car accident. Any accident can cause major turmoil, so we handle cases involving relatively minor injuries to catastrophic brain, head, spine, and burn injuries. Our lawyers also have the experience needed to correctly preserve evidence and successfully litigate across state lines or in federal court if necessary.
Should You Sue After Car Accident Complications?
Serious injuries from a wreck often leave you thinking about pain management before considering a lawsuit. However, learning how to sue after car accident complications is crucial. You need an experienced team of lawyers for car accident injury compensation, so you can afford the necessary medical treatment and make up for lost income. At Aleshire Robb & Rapp, we serve as your allies, protecting you financially by attempting to receive maximum recovery and ensuring the negligent party is held accountable.
Are You Suffering After a Car Crash in Missouri?
We have represented thousands of individuals who suffered a car crash in Missouri, recovering cumulative damages worth tens of millions of dollars. How can you be confident we will have your case prepared for settlement negotiations and/or trial? We have experienced lawyers for car accident cases, and we leverage a broad range of experts to cover every conceivable aspect of each case. The experts we trust include the following:
Accountants who can prove current and future economic loss

Engineers and car accident reconstructionists who can prove liability and cause

Medical professionals who can demonstrate the extent of injuries

Legal artists and settlement negotiation experts who can prove your case