Food Poisoning Lawsuits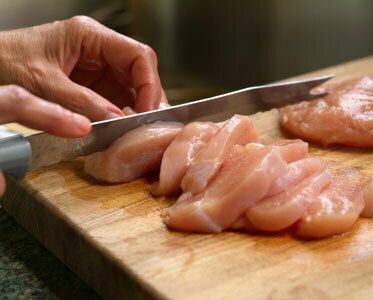 These days, food poisoning lawsuits are necessary fairly often. We hear a lot about foodborne illnesses in the news, because the food we eat is only as safe as those who produce, handle, and package it. Sometimes safeguards fail, and our food becomes contaminated with bacteria. When that happens, we hear words like salmonella, e coli, listeria, HUS, giardia. Some of these bacteria cause only temporary illness, while some can cause severe illness with lasting effects or even death.

If you or someone you love has been affected by any product you believe may have been contaminated, please seek medical attention, preserve the product, and give us a call: 417.869.3737.
Are You Filing a Food Poisoning Claim?
Aleshire Robb & Rapp has a team of 
attorneys
 experienced in proper food poisoning claim procedures. Foodborne illnesses vary greatly, and it's critical to choose a qualified legal advocate for each type. Whatever bacteria-based illness you've endured, we have the lawyer to help you seek legal compensation for your suffering.
Is Filing a Food Poisoning Claim Important?
The short answer is yes. Countless people suffer needless harm due to careless procedures or a lack of sanitary precautions by a people in the food industry. When companies fail to protect consumers, 
contact us
 so our attorneys can try to hold those companies accountable for the injuries they cause.